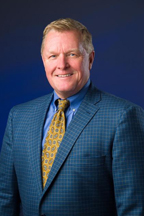 Michael J. Rossi has practiced law in Florida since 1990. He obtained valuable jury trial experience in criminal court while working as a prosecutor in Hillsborough County-Tampa, Florida from 1990-95. He then entered private practice working for several area law firms in the areas of insurance fraud and insurance defense. He also was house counsel for two nationally known insurance companies.
After representing insurance companies and their insureds for over eight years and taking part in the litigation of hundreds of lawsuits, he opened his own practice working exclusively on behalf of people injured by the negligence of others.
Call now for a free consultation: 813-253-3351
Lopez & Rossi
115 S. Albany Avenue
Tampa, FL 33606
Phone: 813-253-3351
Fax: 813-253-3431
Follow me on Twitter
Connect with me on Facebook
Watch my videos on YouTube
Mr. Rossi also handles:
Non-criminal traffic tickets
Sunpass Toll Violations
Red light camera citations
Personal Injury Protection claims (PIP)
Juvenile Dependency and Termination of Parental Rights (TPR) cases
Schedule a Free Consultation online or call (813) 253-3351 24 hours, 7 days a week.
Looking for a Tampa criminal defense lawyer? Try Ray C. Lopez, P.A..